Divider inserts to turn your euro containers into bottle crates / glass handling containers. Suitable for washing, transporting and storing glasses and bottles of a variety of sizes.
Both top and bottom divider are available. The top dividers fit securely on to the 600mm x 400mm Ventilated Crates by clipping on to the integral hand holes. The base divider sits securely within the base of the crate to create a secure and protective compartment with lots of access for air and water.
40 Compartment – Cell Size L67xW67mm, 24 Compartment – Cell Size L90xW86mm, 15 Compartment – Cell Size L117xW109mm,
12 Compartment – Cell Size L137xW117mm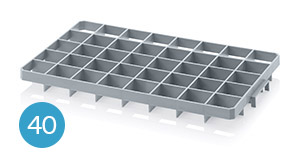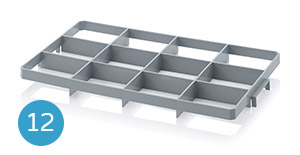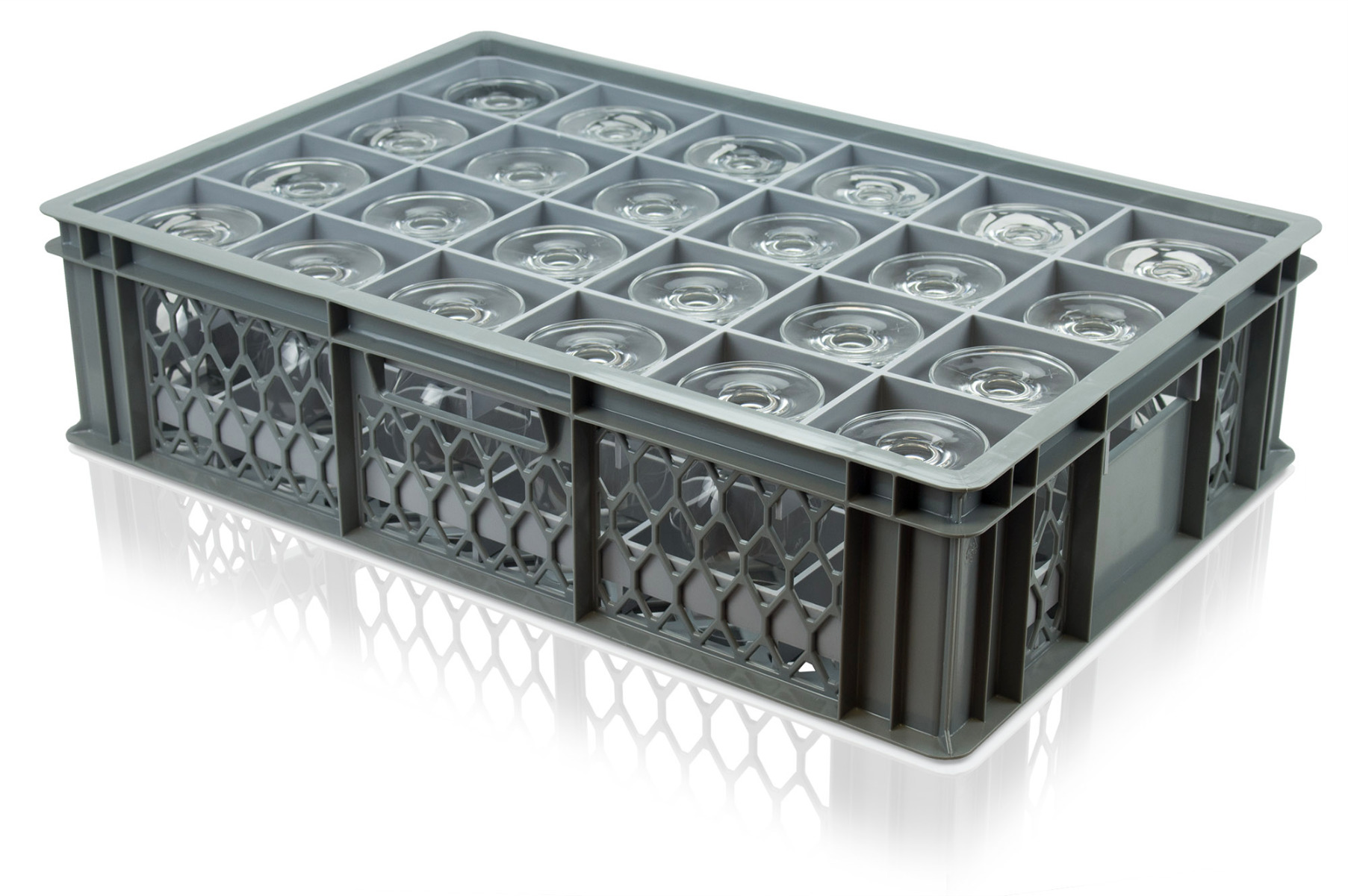 All of our products are specially selected based on their quality, durability and hygiene standards. In hand with high standard products our dedicated team offer extensive knowledge to assist you select the best product to suit your individual requirements. Get in touch with us to help you streamline your business.
Pack, Protect, Store with the Glass & Chinaware Storage Specialists.