The box divider insert is a breakthrough invention in the packaging sector that helps you carry products safely. Box & Crate Dividers are simple products, but they are an efficient and necessary aspect of product packaging since they protect the items inside the container. When additional packaging within the box is required, these products are used. They are used to keep oddly shaped objects stable within the box or segregate the contents.

Caterbox makes it simple to choose box dividers or crate dividers for your business because our collection includes a range of heights and compartment combinations. You can use them to organise your products while lowering space and maximising your box's internal capacity.
Correx Box Inserts
This is an excellent choice for both modest and high volume packaging things. These Correx box inserts are affordable and available in many sizes or specifications.

They are ideal for -
Storage

Multi-tire Packaging

Security for the food

Protecting lightweight glasswares

At Caterbox, 6, 8, 12, 15, 20, 24, 35, 48 Compartment Correx Plastic Box Dividers are available for you to shop. All are now in stock.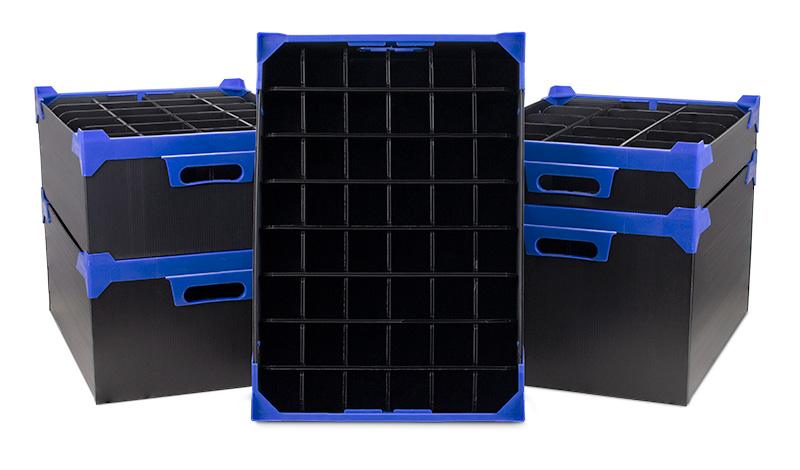 Click here - Buy now
24 Compartment Correx Dividers
Ventilated Euro Crate Inserts

Ventilated Euro crates fit into Caterbox's ventilated storage crate range. The Ventilated euro crate inserts are manufactured with high-quality polypropylene plastic. They will help your glassware items and other breakable stuff safe during the washing or at the time of any transportation.

Whether you are looking for the 6, 8, 12,15, 20 Compartment Polypropylene Box Dividers or 14, 30, 35, 40, 60 Compartment Polypropylene Box Dividers, we have everything to fulfil the demand of our customers. Just visit our online store and get what you want.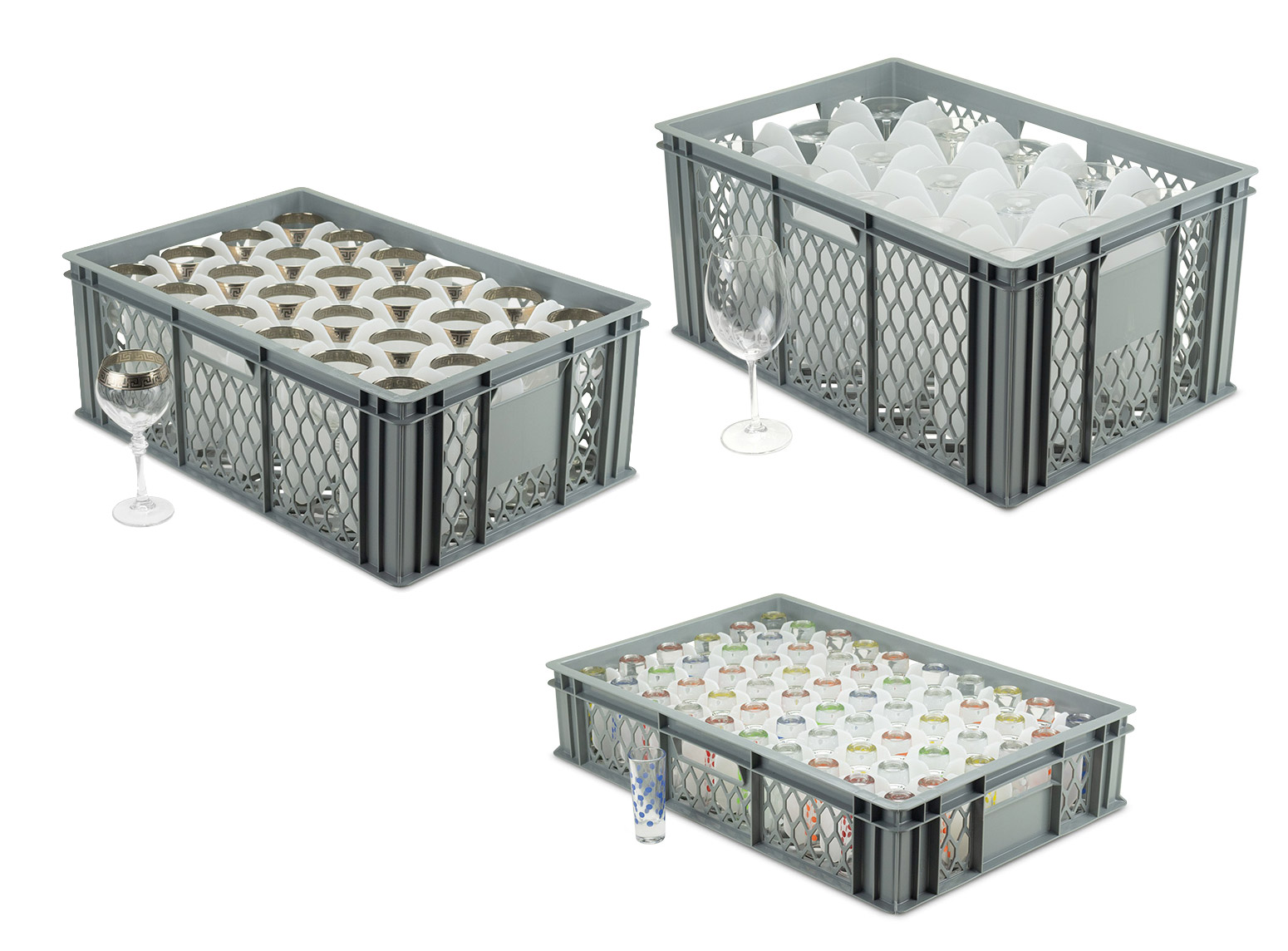 Click here - Buy now
24 Compartment Crate Divider Inserts
Euro Box Dividers
Our ingenious Euro box dividers keep your delicate products from moving around in transit, greatly enhancing protection. They're beneficial for fragile items like glassware, plates and engineering components. Our extensive selection provides a nearly custom-made solution for purchase online. They are available in 2 sizes : (400 x 300) & (600x400).

If you require custom-made box inserts, please contact Caterbox's bespoke divider team for a quotation. To significantly import your glassware storage, purchase boxes with dividers combined from the Caterbox glassware storage Euro container line.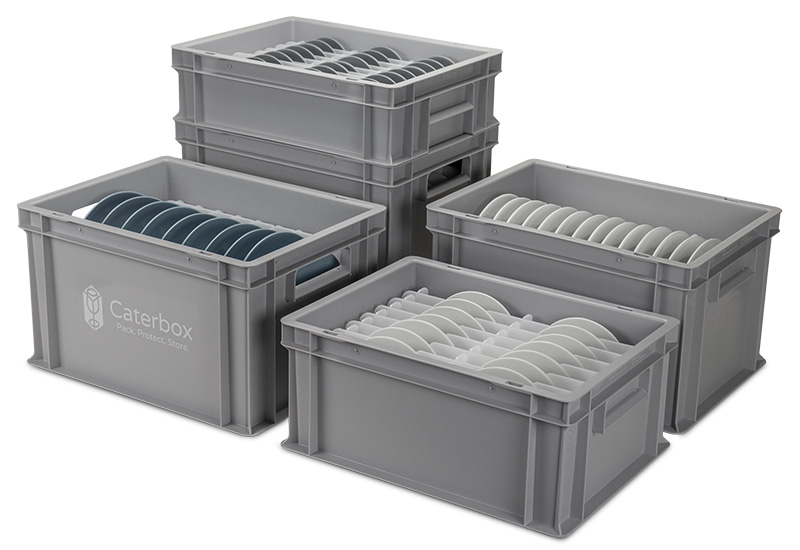 Click here - Buy now
24 Compartments Plastic Dividers
Top & Base Inserts For Euro Crates
Top & Base Box divider inserts for 60 x 40cm Euro Containers are available in 40, 33, 24, 15, and 12 section combinations. At caterbox we offer a variety of crates heights to accomidate any size glass.
These robust Euro crate inserts will keep items safe and secure while on the move. Simple to install and remove, allowing you to swiftly switch the internal combinations of a single box for multiple purposes.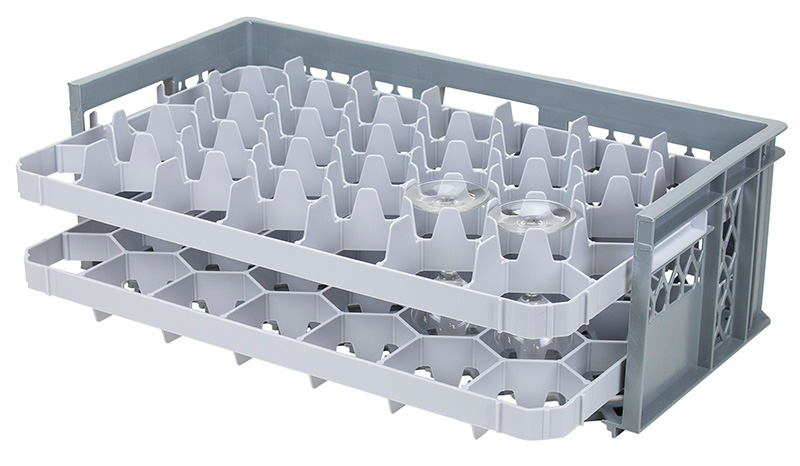 Click here - Buy now
12 Compartment Top Section
To Sum Up -
If you are looking for a way to organise your plastic euro containers, crates, and boxes, a huge selection of box dividers & inserts, glass dividers, and container inserts will be found here.
Please double-check each divider's compatibility with your box and contact us if you have any questions.