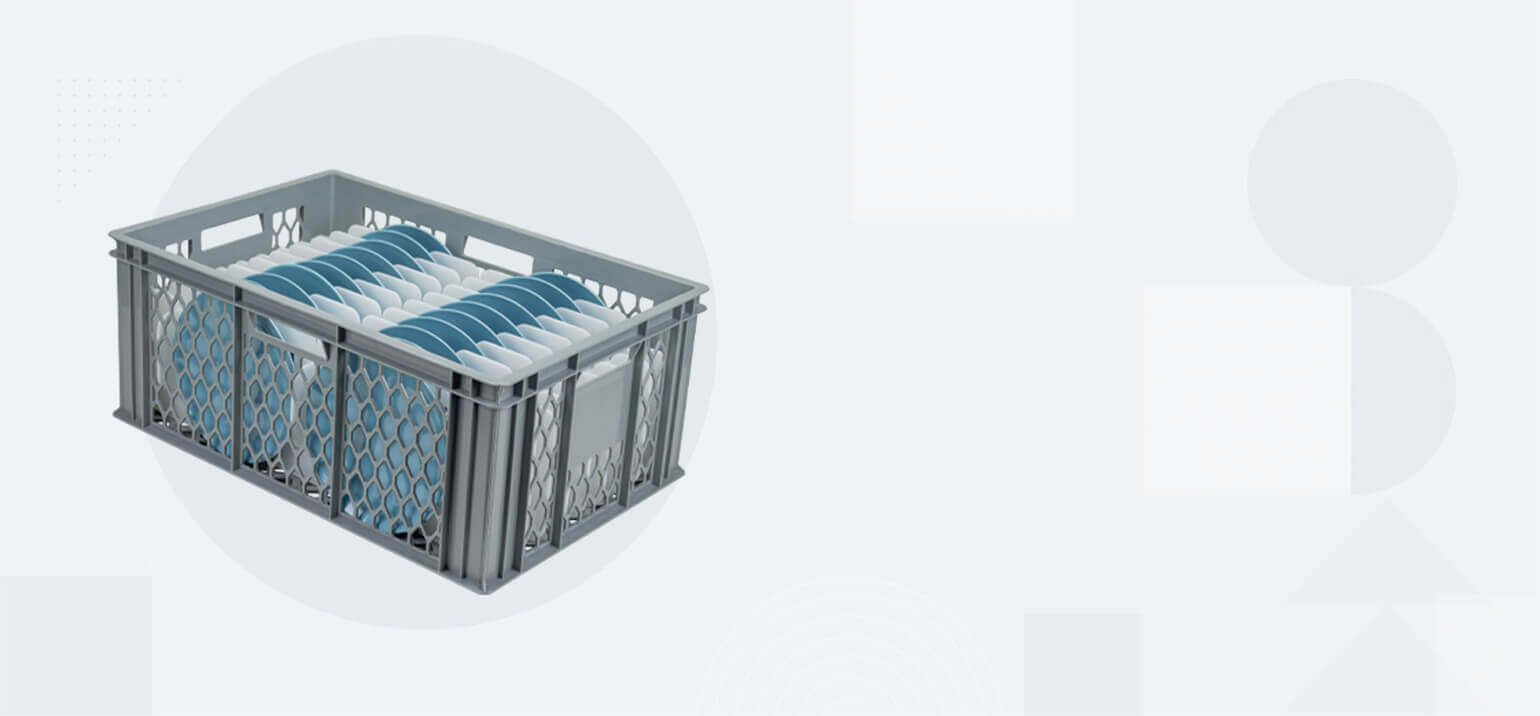 Plate Wash & Store Crates
Event hire made simple. Wash, store and transport your plates with our easy to use plate storage crates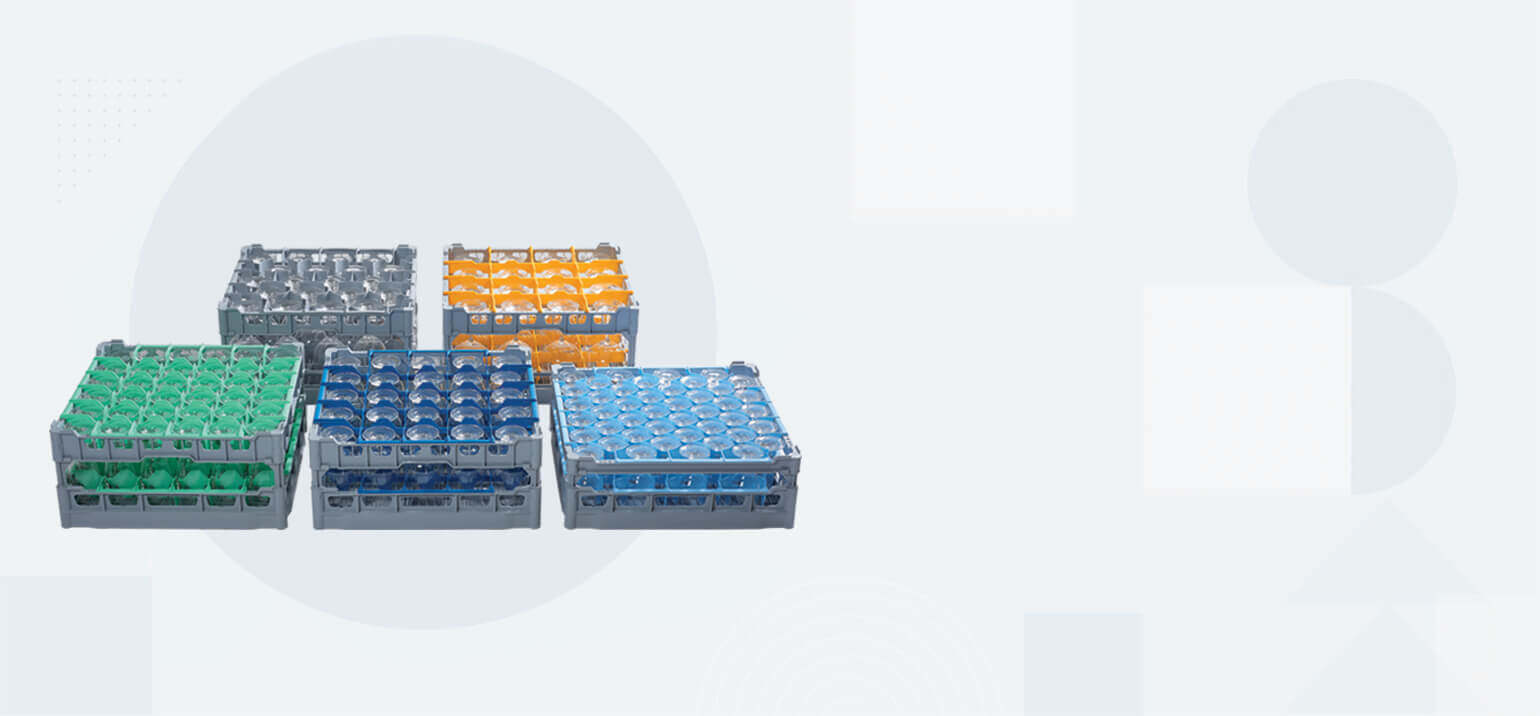 Glassware Dishwasher Racks
Fries rack system offers a unique 3-in-1 solution. A simple way to clean, store and transport your glassware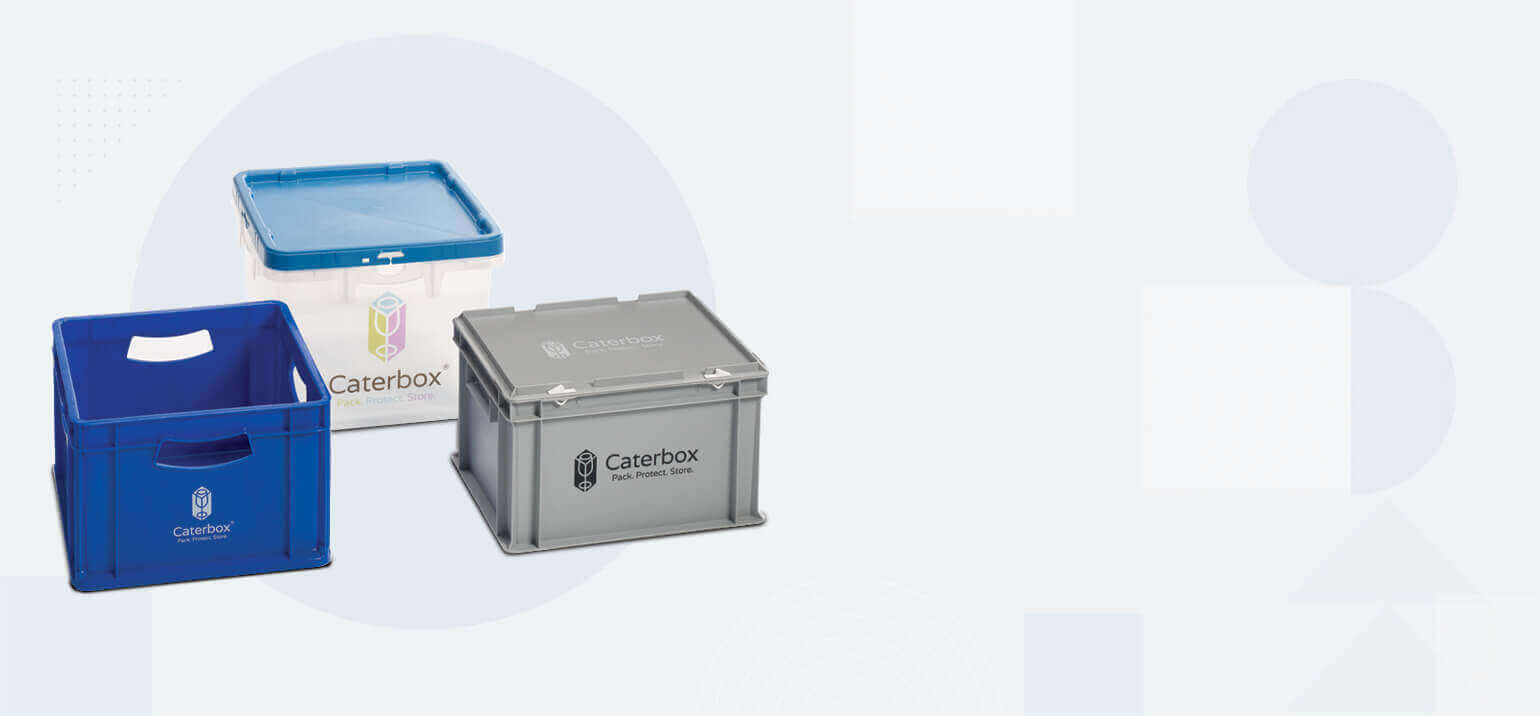 Box Branding & Printing
Add your mark using our high quality, express branding services. Strengthen your brand with a variety of print options
Welcome to Caterbox
Plastic Storage Boxes - Best Storage Solution
The right type of storage solution helps you in keeping your office, home or any personal space neat and clean. With a variety of plastic storage solutions, you can organise your kitchen accessories, and home accessories like glassware, cups, and crockeries in a neat and clean way. Caterbox offers a wide range of plastic storage boxes and plastic storage containers in a variety of sizes, styles, and materials. You can select the required option based on your requirements.
Different Types of Storage Solutions Available at Caterbox
Glassware Storage Solutions
Our Glasswares storage solution outlet features the perfect solutions for precious glasswares of your home. You can safely organise your glassware and other related accessories with glassware storage boxes, and glassware storage containers. Our Glass wash and store crates are useful to keep all your glassware in a single place to prevent them from any breakage. The glass wash store crates with bottom divider make washing, storing, and transporting glassware a breeze.
Cup & Crockery Storage Solutions
Our cup and crockery storage solution brings cup storage boxes and containers. Our website also features cup wash crates and dishwasher cup racks. With these products, you can keep your cups and crockery sets together in a stacked manner.
Plate Storage Solutions
To have a clean arrangement of your vintage chinawares or plates you can explore our plate storage solution category. Here you can find everything from storing your plates to washing and keeping them all in one place. You can jump on any category listed below according to your need -
Dishwasher Rack Range
Dishwasher components are available at Caterbox. Our Dishwasher parts selection includes everything you'll need during the wash of vintage chinawares. Caterbox is an appliance parts expert, and we sell all of our dishwasher racks online including dishwasher glass racks, dishwasher cup racks, glasswasher baskets, plates and tray dishwasher racks, cutlery trays and baskets, glasswasher racks, and open baskets. We're confident that we'll have the parts you need for your individual uses
Stackable Storage Containers
If you're looking for euro stackable storage containers, we have a unique selection of stackable storage boxes and heavy-duty storage boxest of high-quality, and durability. If you're looking for euro containers with lids or ventilated storage crates, you can check the wide selection of these too. Everything from storing food, snacks, and vegetable to storing your home accessories, office stationery items, and general stationery items, is easy with our stackable containers and boxes. They are available both with lids and without lids with footprints of 600 x 400mm or Euro half size 400 x 300mm.
Box Divider & Inserts
Made of a flexible and cushioned corrugated plastic that is impact resistant, Box divider inserts fit most industry standard totes and are ideal for protecting fragile, lightweight items like glassware.
Cutlery Store & Wash Solutions
When purchasing your next cutlery box, be sure to check out our large storage box accessories, and cutlery store & wash solutions. You can also add lids to make your cutlery clean and safe and dust-free. Save you time and effort and allow your cutlery to move around more easily.
Transport Trolleys
The trolleys are composed of plastic or stainless steel, with the strength to move heavy loads with ease & speed. Our transport trolleys are ideal for quickly transferring dishwasher racks and euro containers between the washroom and service area.
Plastic Storage Containers - Best Large Storage Containers & Boxes
Caterbox is the home of catering equipment boxes. Whether you need plastic storage boxes for chinaware or dishwasher racks for glassware we have the perfect solution in stock & ready to go. With over 30 years of experience of event hire storage solutions we have plastic storage boxes for all sorts of applications such as outdoor catering storage & glassware hire services. We offer a wide variety of glassware storage boxes, cup boxes, chinaware storage boxes, cutlery storage containers, dishwasher glass racks, plate racks, conveyor baskets & custom-made boxes.
Trusted by the majority of the UK's event hire industry, our wide range of correx storage boxes, plastic storage boxes, attached lid containers, euro containers & ventilated crates are also used for industrial storage, distribution, warehousing, and logistics as well as office storage containers, school storage containers, commercial kitchen storage containers, residential / office moves and domestic large storage containers. All are available with personalized branding options.
People who choose Caterbox as their one-stop box shop receive boxes that last a lifetime & look fantastic too. All our plastic containers, plastic storage boxes, totes, and materials handling equipment are made from high-quality, heavy-duty plastic. All volume discounted storage can be delivered by next day for free.
Shop For Plastic Storage Containers Online -
Our plastic storage boxes area has a wide choice of products, including plastic storage box and food boxes, as well as outdoor Plastic storage crates .We also have containers specifically designed for craft storage, complete with sections to organise your art supplies. Simultaneously, we can provide corporate customers with specialised plastic Storage Containers to keep their goods, supplies, and documents organised.
Discover our unique plastic storage box solutions by browsing our school, office, Kitchen, and industry collections. Please contact us if you have any questions or would like more information about our products; we're always delighted to speak with our customers.
Frequently Asked Questions(FAQs) -
Q. Which Food Storage Containers are best for Your Kitchen?
There are a number of plastic container boxes or plastic storage containers available at Caterbox. For the best kitchen storage solution, you can explore cup & crockery storage boxes, plate storage boxes, Dishwasher rack range, stackable storage containers, cutlery store & wash boxes and many more.
Q. Are Stackable Storage Containers Actually Worth It?
Hundreds of plastic storage containers are available in our comprehensive stackable storage container range, which is made from a temperature-resistant, food-safe material that is suitable for any application in any industry, including catering, industrial, and warehouse environments.
Q. What Is Bespoke Storage Box Services?
This type of plastic storage box is made of robust and durable yet lightweight materials, which is ideal for storing all kinds of oddly shaped goods.
Q. How Many Types of Plastic Storage Containers are Available at Our Store?
Glassware storage solutions, cups & crockery storage boxes, Plate Storage Boxes, Dishwasher Rack range, Stackable Storage containers, Cutlery store and wash boxes, Box dividers & inserts, Transport trolleys, Bespoke storage box services, crockery storage & transport boxes, Box Brading & Printing, everything is available at the affordable price range.
What's this?
Check "Remember Me" to access your shopping cart on this computer even if you are not signed in.