Caterbox is the UK's crockery storage specialist with over 30 years of experience in storage solutions for cups, plates and other chinaware and crockery. So you can imagen we have a storage solution for every item of crockery out there. But we only have one storage box that we can shout about when it comes to holding different sized plates securely. The crockery transport box has solved so many storage dilemmas in the past few years we just had to share the top 10 reasons why this catering equipment storage box fits the bill.
Top 10 reasons to buy a crockery transport box from Caterbox®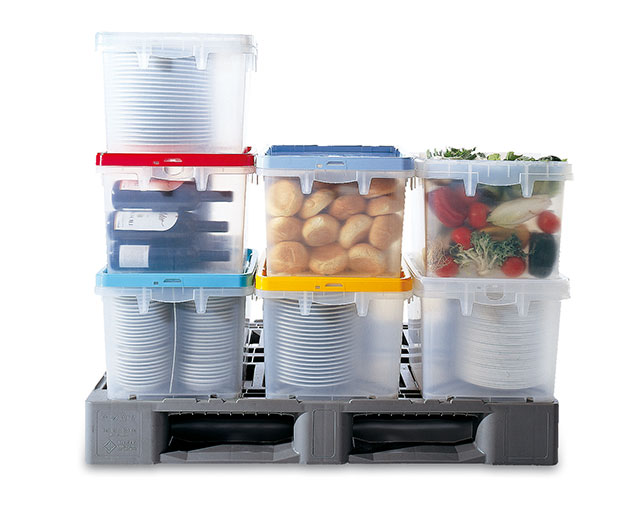 .
1. Stackable and Space-saving 
When it comes to plate storage and other tableware storage, maximising your valuable storage space and managing masses of stock and equipment is so important, you must be well organised and manage to streamline operations in a way that suits your business set up. These plate storage boxes fit the bill of a busy event hire company or commercial catering company. They are easy to stack up high as their reinforced lids have a thick rim to keep the stack safe and secure. As the boxes are made from a transparent industrial-grade plastic it's so easy to see the boxes contents whilst stacked up in storage. This helps reduce the need to move boxes around to find the right stock saving a lot of time in the process. These nest stacking storage boxes can nest stack when empty making a fantastic plate hire box with lid as they can be nested together and be pushed out of the way until needed at the end of the event.
2. A Storage Box with Lid
Part of the world-leading  FREIS gastro rack system, the crockery box with lid is a hygienic storage solution for any size business, complimenting commercial dishwashing operations. The click closed lid is easy to take off and simply clicks close, keeping contents clean and secure. The box base and lid secure the variable tube that pins plates securely in place to stop them rattling around when being handled.
3. Industrial Grade Commercial Storage
A heavy-duty commercial crockery storage box will take years and years of commercial use. They are ergonomic and made form a heavy-duty industrial-grade plastic designed to hold weights up to 200kg. There are so many cheap transparent storage boxes available to buy for DIY shops. Discounted storage boxes tend to be made from flimsy ridged plastic that is simply not fit for commercial use or for storing heavy items such as crockery and tableware. It only takes one careless bump to crack the box resulting in the replacement of the box and sometimes even the contents.
4. Variable Configuration
The configurations of this commercial crockery / cup / plate storage box gives so many storage options. Plates and other items of crockery can be transported safely and easily using the variable tool or appropriate dividers. Plates with a diameter of up to 19 cm can be stored, this box will hold approximately 60 plates using this configuration. For plates larger than this up to 26cm, only one tube will be required to store approximately 24 plates. These boxes can also be used as a stacking cup and saucer storage container when the box dividers are inserted it stores up to 56 stacking cups and saucers. It can also take plates as wide as 330mm.
5. Plate Box with Holding Pins
This multi-purpose storage box comes with removable holding pins called
variable tubes
, that can adjust to the size of the plate in the box and fixed in place by putting the lid on creating a secure and protective storage solution for plates, bowls, saucers and stacking cups. This prevents the plate from rattling around whilst on the move. You can use the Fries Transport Box for storing multiple sized plates, so if space is an issue, one box can be used for transporting multiple stocks tthat are stored on shelving. This plate storage box is ideal for transporting all of your plates to and from events.
6. Made from Food Safe Polypropylene / Fresh Food Storage Boxes
Often used as a catering event hire storage box as its made from food-safe plastic and has ventilation slots that provide a constant exchange of air which is ideal for fresh food storage. Maintaining hygiene is easy with this dishwasher safe box range, thanks to the shape of the box and the ventilation slots on its rim, water runs out completely.  Referred to by the catering industry as "The Miracle Box" this is without a doubt the most versatile box on the market to date.
7. Wine Bottle Storage Box
With an internal measurement of 400x400x315 mm, these see-through boxes can even hold wine bottles or other drink bottles. They are easy to lift and load and once empty nest stack neatly out of the way.
8. Easy Handling and Transporting
This range of catering and event hire storage boxes are easy to carry and handle even when full. The comfort carry handles have been specially decided to handle heavy loads of plate comfortably. The boxes  can  be  optimally  stacked  and  are  suitable  for  Euro pallets (1200 x 800 mm)
Not only does this industrial-grade storage box offer multiple benefits such as transparency,  multifunction use and heavy-duty strength it also can be colour coded with different colour lids. This helps with inventory management and easy stock recognition resulting in efficient chinaware hire operations.
Showing up to an event with the best stock in the best storage boxes is important, in addition to having a fantastic universal catering storage box to carry your prise stock around in, your company name should be on-show for everyone to see. We can
print directly
on to the box with company logos, text and even QR/barcoding. Full-colour high-tac
box labels
can also be purchased separately for personalising your storage boxes and other equipment, this helps with brand recognition when out on location as well as protecting against theft and loss.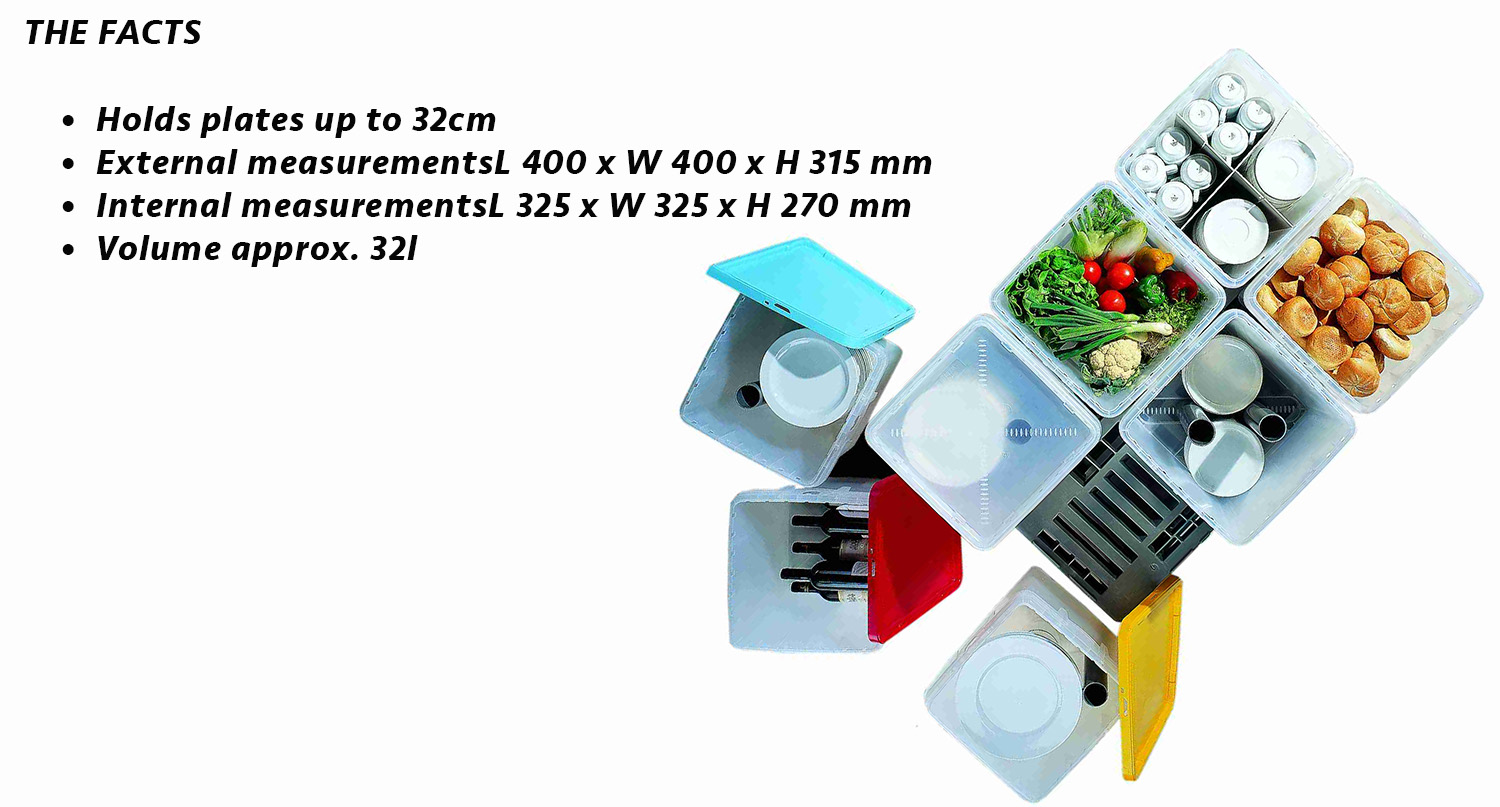 Caterbox's heavy-duty stacking plastic catering boxes are a popular chice of storage box for UK event hire companies and catering companies as they do offer the best solution on the market for professional plate storage solutions. for more information or to get a quote please get in touch with the Caterbox team on 01962 711007 or at 
[email protected]