Choosing the Right Glassware Storage Box
When it comes to moving and storing glassware, the cardboard box the glass came with will only go so far to protect your glasses. Overtime the box will fall apart and the glassware will not have the protection it needs. If your glassware is constantly on the move you will need a Glassware Storage Solutions that is fit for the job. Choosing the right Glassware Storage Box is easy with Caterbox as we have the worlds largest range of Stackable Storage Boxes to choose from. When your boxes arrive you will find your chosen box will be almost custom made for your glassware. Maximising the boxes capacity and saving space.
Boxes like the Wine Glass Storage Box keep wine glasses securely in place and upright.
Likewise, the Champagne Flute Storage Box can store up to 48 glass per box securely whilst maximising the storage space in your storeroom and on the move in transit.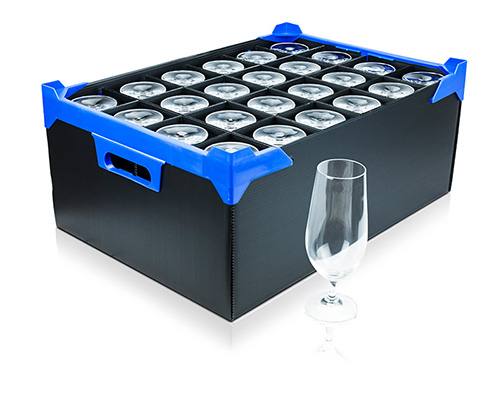 Our Correx Glassware Boxes also known as Glass Jacks can be purchsed with Box lids are also available to protect the glassware from dust and dirt. These boxes are the best Glassware storage solution on the market providing maximum protection and ultimate efficiency, so there isn't any need to look anywhere else. Working with caterbox will ensure all your glassware is organised and protected in the most effective way.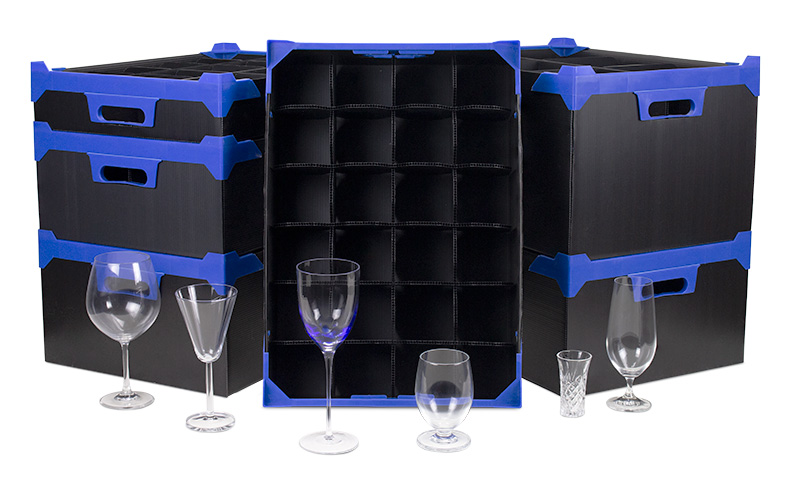 The options don't stop there either we have an extensive range of Dishwasher Glass Racks FRIES 500mm and Glass Wash & Store Crates are available to choose from to help to streamline the washing process which is a godsend in event hire operations and hospitality kitchens. This includes 600x400mm Conveyor Racks for pass though washing machines, 500x500mm Dishwasher Racks, for commecail dishwasher and for undercounter glass washers we have a full range of 400mm and 350mm Glasswasher Baskets.