When you're starting out in catering, boxes might be the last thing on your mind.
But soon
enough, the benefit of having sorted out reliable storage solutions becomes evident.
Not only do you have to stack fragile glassware, but transporting trays of food and stacks of plates can be a cumbersome business - especially in large quantities. So what volume of storage boxes could make your work easier?
What Storage Boxes Do You Need for Your Catering Business?
These stacking containers are a reliable industry staple and get their name from the ability to stack upon and fill a euro-pallet. These boxes are highly durable and can store and transport almost anything! Caterbox offers Euro Boxes crafted in Germany from highly durable, industry-grade and food-safe Polypropylene and are suitable for dishwashing.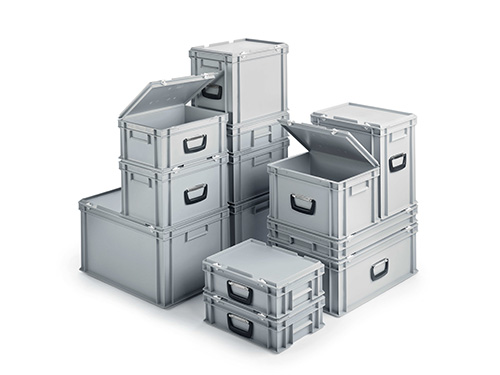 Collapsible and Stackable Containers
If you're struggling with space in a busy operation, storage can become a problem. Our stackable, foldable containers offer an excellent solution for space-saving and compact stacking. They still offer reliable and secure transport thanks to their heavy-duty design.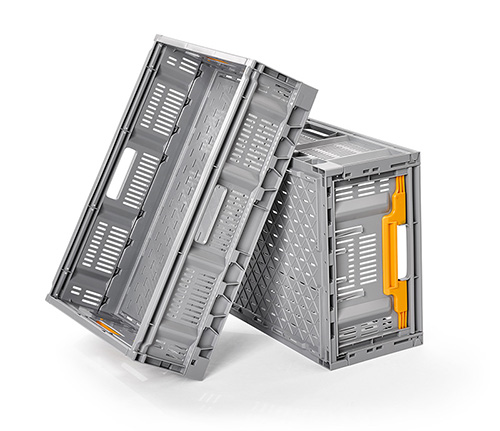 Crockery Transport Boxes
Transporting Crockery can be a risky business, and the last thing you want is a storage box that isn't up for the task. Our high volume discount storage boxes include crockery transport boxes ideal for catering and event-hire companies. With their ergonomic design and industrial-grade plastic, they're equipped to hold weights up to 200kg. A variety of space dividers can be used to keep plates, cups and bowls securely in place during transport without damaging any of the equipment.
Sometimes the solution for an awkwardly shaped and sized item doesn't yet exist. Caterbox offers bespoke storage boxes made to measure with unlimited storage options for any delicate and challenging to store item. These boxes are stackable with a reinforced base and rims for added strength. Don't give up on storing those vases, candelabras and candlesticks your brand is attached to. Instead, the right box can be created for any item, even catering equipment and oversized event hire equipment.
Do You Need Better Storage Boxes for Your Catering Business?
Choose the right boxes to protect your equipment and make your life easier. Storage plays a significant role in the smooth running of any catering business.
If you're looking for volume discount storage boxes, Caterbox offers regular special offers and discounts on our products. To top it off, we price match - so you can be sure to get the best price for your high quality and durable storage solutions. Speak to us about your business' storage needs and custom solutions.