Cutlery is one of the most washed items in a kitchen. It often piles up high and dirty and is in high demand from customers even to just quickly stir a drink or spread some butter. As a result, kitchens and catering businesses must keep on top of cleaning their spoons, forks, and knives efficiently.
Here are a few tips on how to get the best results.
Soak Cutlery in Soapy Water
When the dirty cutlery comes back into the kitchen, immediately let it soak in a tray with soapy water. This will get the main debris off the steel and keep the dirt soft enough to wash off easily. While you pre-wash most other items by hand, washing cutlery can quickly get fidgety and inconvenient. So keeping them soaked to make them easier to handle is all the more critical.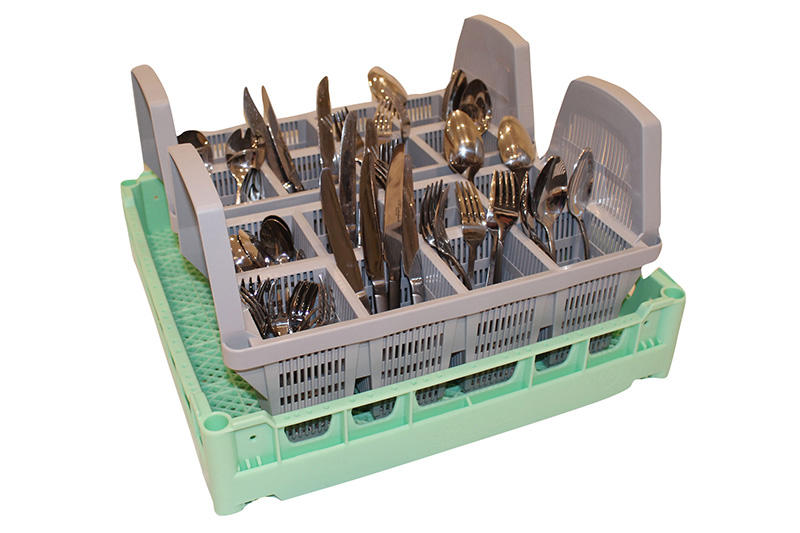 Place Cutlery in Cutlery Baskes With the Handle Down
This allows the water to get to the areas most affected - the front of the spoon, knife or fork. The handles will usually require less washing strength. Using Cutlery baskets from Caterbox can keep your dishwasher more organized and optimize your usage of space, but be careful not to overload or load inconsistently.
Use a Dishwasher Cutlery Rack
For main washes, don't load cutlery onto unsuited racks meant for crockery or cups and glasses. Often, they will slip through or be positioned less ideally for their wash. This might risk them coming out of the dishwasher with dirt still clinging to the metal.
Use appropriate dishwasher cutlery racks and baskets. Caterbox offers these in a fine-meshed style which allows water to pass through. The flat surface will enable you to space the cutlery out to be hit with water from the top. This allows for superior washing and rinsing. Our dishwasher racks provide excellent washing standards and are ISO certified.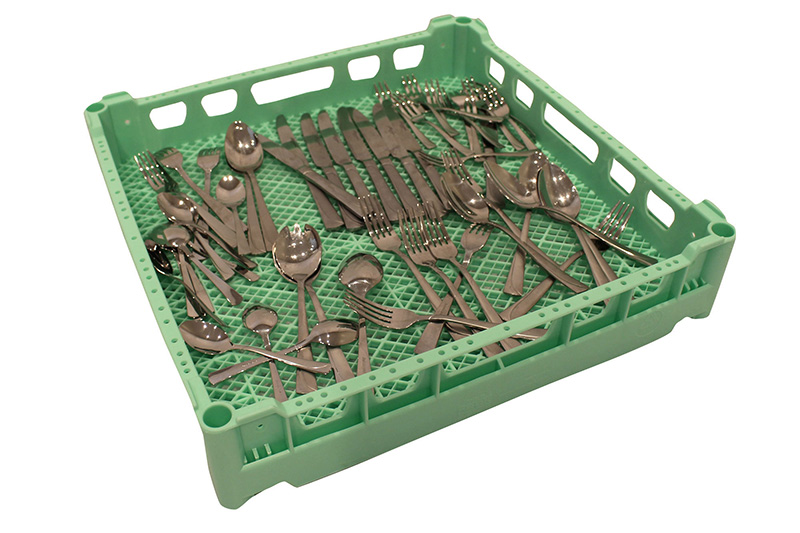 A meshed cutlery rack can also speed up the drying time for your cutlery.
Unload Cutlery to Reserved Cutlery Containers
Keep your kitchen tidy by separating your freshly washed cutlery into designated cutlery boxes. This makes it easier for the front of house to feed the utensils back to customers.
Getting the Right Equipment Ensures Clean, Efficient Washes Every Time
Don't lose time where there is no need. Use the right equipment like the ones provided by Caterbox as well as the right procedure to wash cutlery using the right rack in your commercial or conveyor dishwasher. This can maximize the efficiency of the wash and get you pristine cutlery every time.