Glasswasher baskets and accessories for bars, pubs & clubs
Owning the right glasswasher accessories is more important than you think in the Bar Industry. With first-hand bar management experience within our ranks, we know just how important owning and using the right dish & glasswasher accessories mean.

I know that more than once in a lifetime you or a member of your team has had to retrieve a teaspoon from the depths of their dishwasher sometimes to a costly tune as well, using Caterbox's Fine Mesh Cutlery Basket losing cutlery is a thing of the past and no unnecessary time wasted cleaning out washers that have been clogged up by cutlery slipping through your current racks. As a plus, your cutlery will get the best wash they've ever had.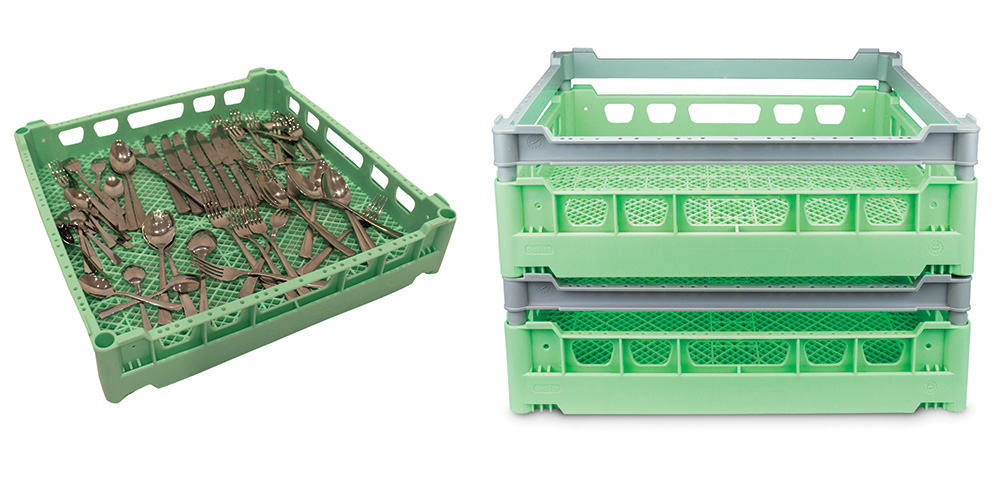 Tired of your glasses coming out of the glasswasher not clean and still wet? Then you need to check out our Glasswasher Racks with Relaxers; tilting your glasses on an angle means your washer can get deep into the bowls of your glassware including Long, Thin Champagne & Wine Glasses. The tilt also helps to reduce water residue from your glasses allowing them to dry better than ever.


We know that you probably have a small store of excess Glassware lying around waiting for the inevitable breakages that happen in this fast-paced busy industry, but we can also bet they are sat around in a dank dusty area getting dirty without ever being used, need those glasses quick? Well, that won't happen if you need some fresh glasses and they are dusty and cloudy and need a quick run through the wash so how about getting some proper storage for those lonely Wine Glasses & Tumblers? With Caterbox's Economy Range Correx Boxes you can be sure of keeping new glassware clean & tidy ready for action whenever you need; cheap, lightweight & surprisingly durable these boxes will protect your glassware for as long as you need, being stackable as well the bottom of one box acts as a Lid for the one underneath so just pop a lid on the top of the stack and hello dust-free glassware.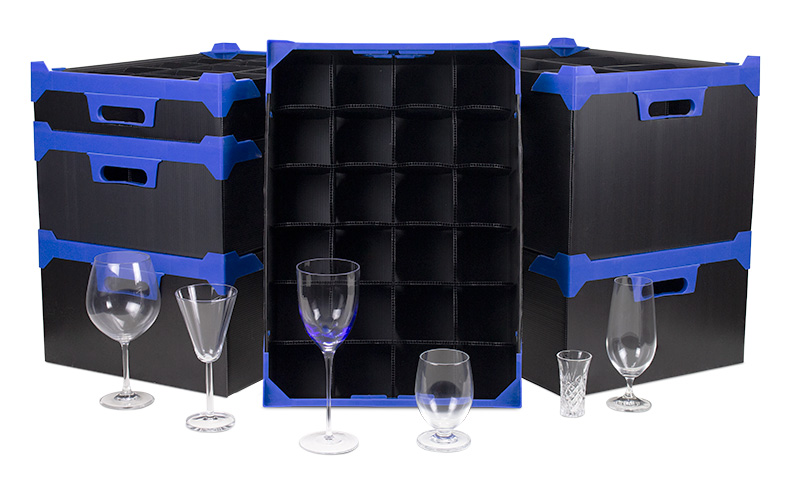 Check out the full range now and you'll be surprised how much me we can help kit out your kitchen & bar areas, or just give us a call and talk us through your needs. If you fancy treating the kitchen team as well then have a look at our Crockery Transport Boxes, this simple box can be used for the transportation of Plates, Saucers, Cups, Food and Bottles; or anything you can fit in them, great for the to-ing and fro-ing between kitchen & stores. Food-Grade material, extremely durable and hygienic. You might even find a use for them yourselves!