The world may have stopped but not us. We're excited to announce the launch of a NEW Charger Plate Storage Box. The new product joins our extensive plate box range and is a fantastic storage solution for extra-large charger plates.
About the Box
This 400x400mm Solid Plastic Storage Box will take plates up to 365mm. With 4 comfort grip handles and reinforced walls, this box will make storing and transporting fragile charge plates easy and efficient. The square container is a larger alternative to our blue charger plate storage box which is one of our best selling products that's used by thousands of our customers. All of our catering equipment storage boxes have to be durable enough to be up to the challenge of holding heavy loads of plates, cups and other large catering furniture and equipment. All our products are made with high-quality plastic with reinforcements and comfort grip handles.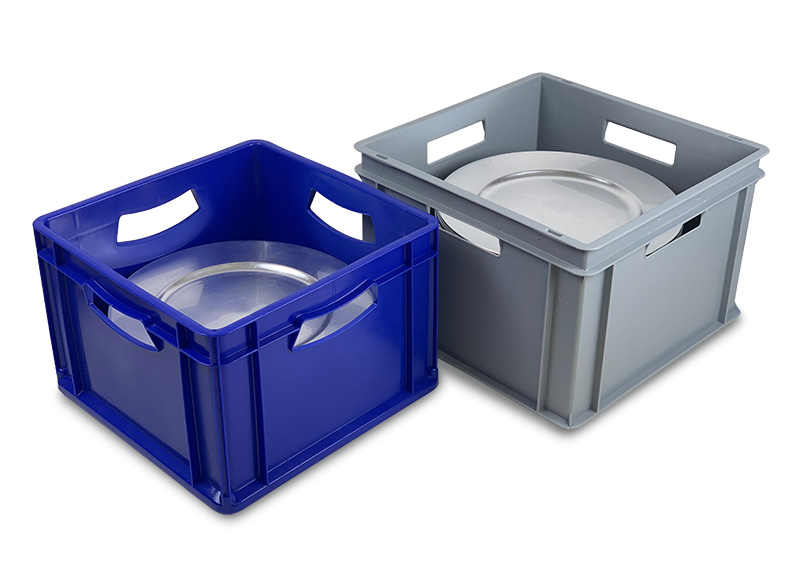 The Charger Plate Storage Box is specially made for storage and transportation of Large Plates, Charger Plates & Beaded Rim Plates. This Heavy-Duty Plate Storage Box holds Large Charger Plates up to a diameter of 365mm, plates can be loaded into the box easily for a protective fit for transporting and storing oversized plates. Our Large Charge Plate Storage Box has four comfort grip handles with reinforcement to its walls for maximum strength, like the rest of our storage boxes it can be stacked on top of each other to best maximise space. 
Printing can be a fantastic way to run a lifetime marketing campaign without breaking the bank. Boxes can be branded in black or white and help your company brand shine.dd personality to your boxes with Caterbox fast and flexible Print Service. Strengthen your brand with a variety of media options including Text, Logos, Barcodes and even QR Codes. The Caterbox Branding Services offers two options for Print, helping you leave a lasting impression on your client and their guests.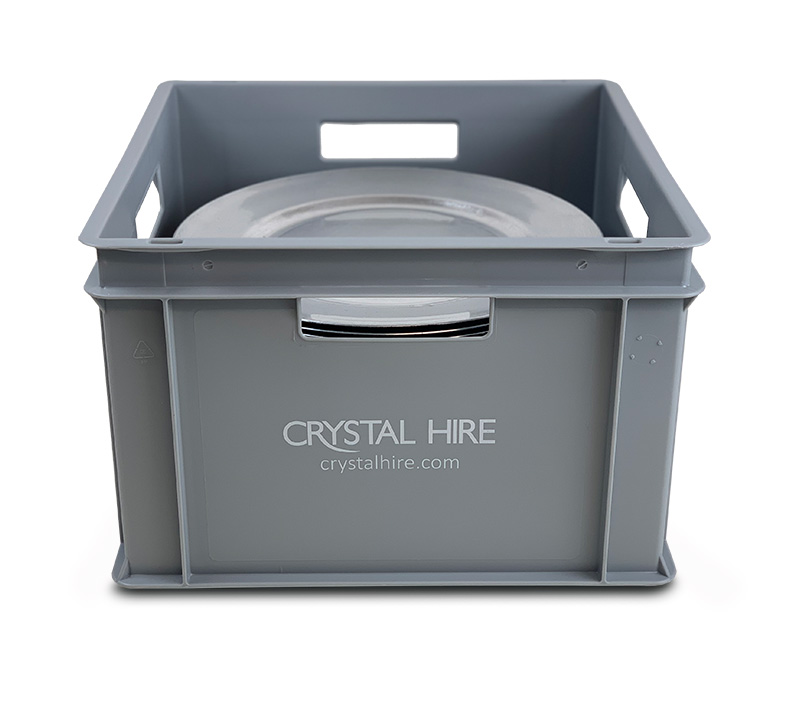 Whether it is to distinguish one glass type from another, promote your business or, simply eliminate those instances whereby boxes go 'walk-about' – Our box branding service is here to help
Follow us!